Breezes Resort and Spa Panama ** SuperClubs Resorts
All Inclusive Resorts ** All Inclusive Vacations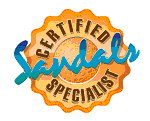 AllInclusive-Resorts.com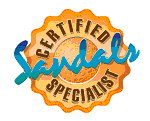 A Salty Dog Cruise and Travel Company
"THE PLACE" to book your vacations!!
---

---
BREEZES PANAMA

Welcome to Breezes Panama

Breezes Resort and Spa Panama is not just the first Super-Inclusive resort in Central America, its also the first Breezes Resort ever to grace the shoreline of the Pacific Ocean. We have included everything that's helped make Breezes one of the worlds favorite Caribbean resorts, but now you can experience it all from a totally different perspective. Breezes pioneered the Super-Inclusive vacation, providing an almost endless list of amenities in one upfront price. And now were pioneers in what is destined to become the next vacation hot spot.

Breezes Panama overlooks a spectacular stretch of beach in the Santa Clara region. known as The Dry Arc for its comfortably dry climate throughout most of the year. Lush, tropical vegetation on one side, and the Pacific Ocean on the other, Breezes Panama is an adventures dream come true. From Eco to archeological tours, from white water rafting to hiking, and the famous Panama Canal, you will find it all right here. For the less adventurous, there's a spa and of course, an array of bars and restaurants. The hotel is located approximately an hour and forty five minutes from Panama's Tocumen International airport along the Pan-American Highway.

Breezes Panama welcomes Singles, Couples and Families .

Resort Highlights

---
CLICK HERE TO REQUEST
YOUR SUPERCLUBS RESORT
PRICE QUOTE.


---
SELECT YOUR BREEZES RESORTS
---
JAMAICA
BAHAMAS
CURACAO
PANAMA
BRAZIL
What Is Super-Inclusive?
Okay, so you've already heard the term, "super-inclusive." So what exactly is it? Simply put, it's the best vacation value in the world. All your meals. All your drinks. All your entertainment. An incredible variety of land and water sports, with professional instruction. All included. And tipping is never permitted.
We created the Super-Inclusive concept because we understand that the whole point of a vacation is to get as far away from the real world as possible. And nothing brings that point closer to home than going out for the day and leaving your wallet behind.
---
CLICK HERE TO REQUEST
YOUR SUPERCLUBS RESORT
PRICE QUOTE.


---
Sandals and Beaches Resorts


---
We are affiliated with the one of the largest agencies in the world with independent agents located throughout the United States. We specialize as a major cruise and travel agency and our clients are worldwide. We have computer access to hundreds of group sailings and resorts at discounted rates that we pass on to our customers. Following are some of the Cruise Lines that we offer to our clients: Carnival Cruise Line, Princess Cruises, NCL Cruise Line, RCCL Cruise Line, Costa Cruises, Holland America, Cunard, Celebrity Cruises, Norwegian Cruises, Crystal, Royal Caribbean, Disney Cruise Line, Windstar, Regent. Let us help you plan your next vacation cruise, birthday cruise, wedding cruise, honeymoon cruise, anniversary cruise, graduation cruise, spring break cruise, holiday cruise, Valentine cruise, or just cruise cruise. Here are some of the cruise locations that we can help you plan cruises for: Alaska, Hawaii, Mexican Riviera, Baja, Panama Canal, Southern Caribbean, Eastern Caribbean, Western Caribbean, Trans - Atlantic , Europe, Mediterranean, Baltic Sea, Scandinavian, Holy Lands, Greek Islands, South American, Canada.
---
Following are some of the vacations we offer:
SUPERCLUBS, THE CARIBBEAN'S ONLY SUPER-INCLUSIVE RESORTS, HAS A RESORT THAT'S JUST RIGHT FOR YOU! BREEZES, ROOMS, AND HEDONISM. It's luxury. It's active. It' s a little wicked. When SuperClubs created the totally all-inclusive vacation concept, they changed the face of the travel industry overnight. In one skillful move, and focused the world's attention on a friendly, hospitable island where lush gree n mountains sweep into the crystal waters of the Caribbean. They set out to provide a vacation experience unlike anything anybody had ever seen before. From the world's best land and water sports, including golf and scuba, to candle lit dinners and moonlight strolls along powder-soft beaches.

ULTRA ALL INCLUSIVE RESORTS ARE SANDALS FOR COUPLES ONLY, and BEACHES RESORTS FOR EVERYONE. Sandals Resorts on Jamaica: Sandals White House, Sandals Montego Bay, Sandals Royal Caribbean, Sandals Negril Beach, Sandals Carlye Inn, Sandals Grande Riveria Beach Villa & Golf Resort in Ocho Rios. Sandals Resorts on Antigua: Sandals Antigua. Sandals Resorts on St. Lucia: Sandals Regency LA TOC Golf Resort & Spa, Sandals Halcyon, Sandals Grande St Lucian Beach; Sandals Resorts on Bahamas: Sandals Royal Bahamian Resort, Sandals Emeral Bay.

Beaches Resorts on Jamaica: Beaches Negril, Beaches Sandy Bay, Beaches Boscobel: Beaches Resorts on Turks and Caicos: Beaches Turks and Caicos Resort and Spa.
---
Visit our other web sites
---
Visit our other web site @ www.CruiseSaltyDog.com for more details and our cruise booking form.


California Seller of Travel CST# 2036509-50
© Copyright 2011 Salty Dog Cruise and Travel. Many of the photos and descriptions are courtesy of Sandals and Beaches.
| | | | |
| --- | --- | --- | --- |
| SANDALS RESORTS | BEACHES RESORTS | CELEBRITY CRUISES | COSTA CRUISES |
| DISNEY CRUISES | HOLLAND AMERICAN CRUISES | NORWEGIAN CRUISES | |
| PRINCESS CRUISES | REGENT CRUISES | CARNIVAL CRUISE LINE | ROYAL CARIBBEAN CRUISES |
| MSC CRUISELINE | SEABOURN | WINDSTAR CRUISES | |
| ACAPULCO | ALASKA | AMSTERDAM | ATHENS |
| AUSTRALIA | BAHAMAS | BALTIC | BARBADOS |
| BERMUDA | CANADA | CANAL | CARIBBEAN |
| COPENHAGEN | DENMARK | EUROPE | FLORIDA |
| GREECE | GREEK ISLES | HAWAII | ISTANBUL |
| LONDON | MEDITERRANEAN | MEXICAN RIVIERA | MEXICO |
| NEW YORK | NORWAY | PANAMA | PUERTO RICO |
| RUSSIA | SAN JUAN | SCANDINAVIA | SOUTH AMERICA |
| STOCKHOLM | TAHITI | SPECIAL | DISCOUNT |
| HONEYMOON | WEDDING | ANNIVERSARY | VACATION |
---