All Inclusive Vacations ** Beaches Turks & Caicos Resort
Sandals Resorts ** Beaches Resorts
All inclusive resorts ** Sandals ** Beaches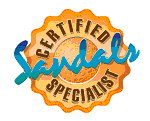 AllInclusive-Resorts.com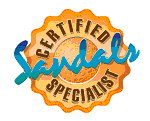 A Salty Dog Cruise and Travel Company
"THE PLACE" to book your vacations!!
CALL US AT 877-258-9364

CLICK HERE TO SEND US AN EMAIL
---

---
BEACHES TURKS & CAICOS
RESORT & SPA
---
CLICK BELOW TO REQUEST A BEACHES RESORT PRICE QUOTE.

---

Beaches Turks & Caicos Resort & Spa:

Location: Providenciales, Turks & Caicos

Anyone looking for the rare and exotic will find this destination the crystal clear choice. The waters are the most transparent you'ver see and aglow with more shades of turquoise than you could ever count. People are outnumbered by the infinite variety of tropical fish. And there are moments you'd swear that time stands still. Beaches Turks and Caicos... a getaway for those who prefer to separate themselves from the crowd.
Scuba Diving with Professional Instruction is always included. At Beaches all dives are included with professional instruction, top-of-the-line equipment and scuba certification pools at some locations, for practicing your moves before taking the plunge. We offer the most comprehensive scuba diving program in the Caribbean. Rich coral reefs, exotic offshore islands, and secluded lagoons teem with colorful marine life to make every dive below a treasure hunt that will be treasured by the two of you. best of all, all dives are included with professional instruction, top-of-the-line equipment and scuba certification pools at some locations, for practicing your moves before taking the plunge. So, from the moment you slip on a pair of fins, feel free to dive as often as you like. Because Beaches offers the most comprehensive all-inclusive diving program in the Caribbean. For guests who are not certified or would like to scuba for the first time, we offer a resort course. To qualify you must pass a water skill check, meet age (12 years and older) & medical requirements (a sample of the form you must fill at the resort is available below) and fill out a liability release. After completing the course will be allowed one tank dive (of approx. 30ft) per day.

Beaches Turks & Caicos is your invitation to limitless gourmet dining inspired by the world's most celebrated cuisines. From Caribbean hot to Continental haute, nine restaurants cater to your culinary cravings in a variety of enticing settings. So you can dine casually or formally, indoors, outdoors, even under the stars overlooking the serene sea...blissfully ordering as much as you want - whenever you want.

---
CLICK ON ONE OF THESE PICTURES
FOR MORE INFORMATION!!
---
CLICK BELOW TO REQUEST A BEACHES RESORT PRICE QUOTE.

---
Beaches is for singles, couples, families, friends and especially you. Voted World's Best Family All-Inclusive Resort year after year, Beaches continues in the Sandals tradition of providing the most comprehensive vacation experience ever, where you're free to enjoy the best of everything. And everything's included from fabulous gourmet meals, anytime snacks and premium brand drinks, to exciting land and water sports, luxurious accommodations, even tipping. So indulge in every imaginable whim as freely as you choose, as often as you want. Because when it comes to providing the ultimate vacation, only Beaches could follow in Sandals footsteps. Beaches Resorts is a collection of 4 of the most idyllic tropical beachfront resorts for everyone on earth located on the enchanted isles of Jamaica, and Turks & Caicos, created exclusively for Everyone to enjoy. This is the kind of experience you often dream about, but rarely encounter. And as the world's best ULTRA all-inclusive resorts, there's one thing that sets Beaches apart from all others - EVERYTHING. Beaches is perfection in paradise. Where the only season is summer yet every moment is kissed with the gentle caress of a cool ocean breeze. Where multi-choice gourmet delicacies are compliments of the Beaches chef and unlimited premium brand drinks are on the house. And where you'll be pampered morning, noon and night by a gracious Beaches staff who will redefine your idea of hospitality. Plus, you need never concern yourself about tipping, reaching for a check, or reaching for anything for that matter, because everything you could possibly want is right here. So come to Beaches and discover the world's most ULTRA ALL INCLUSIVE RESORT FOR EVERYONE.

Included in the Ultra All-Inclusive Beaches Resort Price: Airport Transfers, All Meals & Snacks, Accommodations, Drinks & Cocktails, Tips & Gratuities, Water Sports, Scuba Diving, Land Sports, Fitness Center, Golf (at some resorts), Nightly Entertainment, Hotel Taxes, and Even the Beaches Weddings are free !!!
---
LINKS TO ALL BEACHES RESORTS

---
Sandals and Beaches Resorts


---
We are affiliated with the one of the largest agencies in the world with independent agents located throughout the United States. We specialize as a major cruise and travel agency and our clients are worldwide. We have computer access to hundreds of group sailings and resorts at discounted rates that we pass on to our customers. Following are some of the Cruise Lines that we offer to our clients: Carnival Cruise Line, Princess Cruises, NCL Cruise Line, RCCL Cruise Line, Costa Cruises, Holland America, Cunard, Celebrity Cruises, Norwegian Cruises, Crystal, Royal Caribbean, Disney Cruise Line, Windstar, Regent. Let us help you plan your next vacation cruise, birthday cruise, wedding cruise, honeymoon cruise, anniversary cruise, graduation cruise, spring break cruise, holiday cruise, Valentine cruise, or just cruise cruise. Here are some of the cruise locations that we can help you plan cruises for: Alaska, Hawaii, Mexican Riviera, Baja, Panama Canal, Southern Caribbean, Eastern Caribbean, Western Caribbean, Trans - Atlantic , Europe, Mediterranean, Baltic Sea, Scandinavian, Holy Lands, Greek Islands, South American, Canada.
---
Following are some of the vacations we offer:
SUPERCLUBS, THE CARIBBEAN'S ONLY SUPER-INCLUSIVE RESORTS, HAS A RESORT THAT'S JUST RIGHT FOR YOU! BREEZES, ROOMS, AND HEDONISM. It's luxury. It's active. It' s a little wicked. When SuperClubs created the totally all-inclusive vacation concept, they changed the face of the travel industry overnight. In one skillful move, and focused the world's attention on a friendly, hospitable island where lush gree n mountains sweep into the crystal waters of the Caribbean. They set out to provide a vacation experience unlike anything anybody had ever seen before. From the world's best land and water sports, including golf and scuba, to candle lit dinners and moonlight strolls along powder-soft beaches.

ULTRA ALL INCLUSIVE RESORTS ARE SANDALS FOR COUPLES ONLY, and BEACHES RESORTS FOR EVERYONE. Sandals Resorts on Jamaica: Sandals White House, Sandals Montego Bay, Sandals Royal Caribbean, Sandals Negril Beach, Sandals Carlye Inn, Sandals Grande Riveria Beach Villa & Golf Resort in Ocho Rios. Sandals Resorts on Antigua: Sandals Antigua. Sandals Resorts on St. Lucia: Sandals Regency LA TOC Golf Resort & Spa, Sandals Halcyon, Sandals Grande St Lucian Beach; Sandals Resorts on Bahamas: Sandals Royal Bahamian Resort, Sandals Emeral Bay.

Beaches Resorts on Jamaica: Beaches Negril, Beaches Sandy Bay, Beaches Boscobel: Beaches Resorts on Turks and Caicos: Beaches Turks and Caicos Resort and Spa.
---
Visit our other web sites
---
Visit our other web site @ www.CruiseSaltyDog.com for more details and our cruise booking form.


California Seller of Travel CST# 2036509-50
© Copyright 2011 Salty Dog Cruise and Travel. Many of the photos and descriptions are courtesy of Sandals and Beaches.
| | | | |
| --- | --- | --- | --- |
| SANDALS RESORTS | BEACHES RESORTS | CELEBRITY CRUISES | COSTA CRUISES |
| DISNEY CRUISES | HOLLAND AMERICAN CRUISES | NORWEGIAN CRUISES | |
| PRINCESS CRUISES | REGENT CRUISES | CARNIVAL CRUISE LINE | ROYAL CARIBBEAN CRUISES |
| MSC CRUISELINE | SEABOURN | WINDSTAR CRUISES | |
| ACAPULCO | ALASKA | AMSTERDAM | ATHENS |
| AUSTRALIA | BAHAMAS | BALTIC | BARBADOS |
| BERMUDA | CANADA | CANAL | CARIBBEAN |
| COPENHAGEN | DENMARK | EUROPE | FLORIDA |
| GREECE | GREEK ISLES | HAWAII | ISTANBUL |
| LONDON | MEDITERRANEAN | MEXICAN RIVIERA | MEXICO |
| NEW YORK | NORWAY | PANAMA | PUERTO RICO |
| RUSSIA | SAN JUAN | SCANDINAVIA | SOUTH AMERICA |
| STOCKHOLM | TAHITI | SPECIAL | DISCOUNT |
| HONEYMOON | WEDDING | ANNIVERSARY | VACATION |
---