Travel Impressions ** All Inclusive Vacations ** All Inclusive Resorts ** Caribbean Vacations
Superclubs Resorts ** Breezes Resorts ** Hedonism Resorts ** Grand Lido Resorts
Mexico Vacations ** Sandals Resorts ** Beaches Resorts ** Hawaii Vacations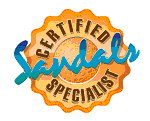 AllInclusive-Resorts.com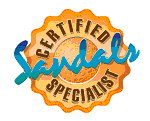 A Salty Dog Cruise and Travel Company
"THE PLACE" to book your vacations!!
CALL US AT 877-258-9364

CLICK HERE TO SEND US AN EMAIL
---
---
VACATION AND RESORT INFORMATION
FROM TRAVEL IMPRESSIONS
Visit these pages, pick out your perfect vacations,
and then request a quote.


---
Places to Go with Travel Impressions
| | |
| --- | --- |
| BAHAMAS | JAMAICA |
| CARIBBEAN | EUROPE |
| DOMINCAN REPUBLIC | HAWAII |
| ST. THOMAS/ST. JOHN | ST. CROIX |
| UNITED STATES | MEXICO |
| TAHITI | BRITISH VIRGIN ISLANDS |
---
Sandals and Beaches Resorts

---
Salty Dog Cruise and Travel is affiliated with the largest on-line cruise and resort agency in the world with independent agents located throughout the United States. We specialize as a major Internet cruise and resort agency and our clients are worldwide. We have computer access to hundreds of group sailings and other special promotional rates that we pass on to our clients. Following are some of the Cruise Lines that Salty Dog Cruise and Travel offers to our cruise customers: Carnival Cruise Line, Princess Cruises, NCL Cruise Line, RCCL Cruise Line, Costa Cruises, Holland America, Cunard, Celebrity Cruises, Norwegian Cruises, Crystal, Royal Caribbean, Disney Cruise Line, Royal Olympic, Windjammer, Windstar, Radisson. Let Salty Dog help you plan your next vacation cruise, birthday cruise, wedding cruise, honeymoon cruise, anniversary cruise, graduation cruise, spring break cruise, holiday cruise, Valentine cruise, or just cruise cruise.
Here are some of the cruise locations that Salty Dog can help you plan for: Alaska, Hawaii, Mexican Riviera, Baja, Panama Canal, Southern Caribbean, Eastern Caribbean, Western Caribbean, Trans Atlantic, Europe, Scandinavian, Baltic Sea, Greek Islands, Holy Lands, Mediterranean, South American, Canada.

Following are some of the vacations we offer:
SUPERCLUBS, THE CARIBBEAN'S ONLY SUPER-INCLUSIVE RESORTS, HAS A RESORT THAT'S JUST RIGHT FOR YOU! GRAND LIDO, BREEZES, AND HEDONISM It's luxury. It's active. It' s a little wicked. When SuperClubs created the totally all-inclusive vacation concept, they changed the face of the travel industry overnight. In one skillful move, we focused the world's attention on a friendly, hospitable island where lush green mountains sweep into the crystal waters of the Caribbean. We set out to provide a vacation experience unlike anything anybody had ever seen before. From the world's best land and water sports, including golf and scuba, to candlelit dinners and moonlight strolls along powder-soft beaches.

ULTRA ALL INCLUSIVE RESORTS ARE SANDALS FOR COUPLES ONLY, and BEACHES RESORTS FOR EVERYONE. Sandals Resorts on Jamaica: Sandals White House, Sandals Montego Bay, Sandals Royal Caribbean, Sandals Dunn's River, Sandals Negril Beach, Sandals Inn, Sandals Grande Ocho Rios: Sandals Resorts on Antigua: Sandals Antigua; Sandals Resorts on St. Lucia: Sandals St. Lucia, Sandals Halcyon, Sandals Grande St Lucian Beach; Sandals Resorts on Bahamas: Sandals Royal Bahamian Resort.

Beaches Resorts on Jamaica: Beaches Negril, Beaches Sandy Bay, Beaches Boscobel, Negril Gardens: Beaches Resorts on Turks and Caicos: Beaches Turks and Caicos Resort and Spa.

---
Visit our other web sites
---
Visit our other web site @ www.CruiseSaltyDog.com for more details and our cruise booking form.


California Seller of Travel CST# 2036509-50

© Copyright 2010 Salty Dog Cruise and Travel. Many of the photos and descriptions are courtesy of Sandals and Beaches.
| | | | |
| --- | --- | --- | --- |
| SANDALS RESORTS | BEACHES RESORTS | SUPERCLUBS RESORTS | GRAND LIDO RESORTS |
| BREEZES RESORTS | HEDONISM RESORTS | CELEBRITY CRUISES | NORWEGIAN CRUISES |
| PRINCESS CRUISES | RADISSON CRUISES | CARNIVAL CRUISE LINE | ROYAL CARIBBEAN CRUISES |
| ROYAL OLYMPIC CRUISES | COSTA CRUISES | DISNEY CRUISES | HOLLAND AMERICAN CRUISES |
| ORIENT CRUISE LINE | ALASKA | AMSTERDAM | ATHENS |
| AUSTRALIA | BAHAMAS | BALTIC | BARBADOS |
| BERMUDA | CANADA | CANAL | CARIBBEAN |
| COPENHAGEN | DENMARK | EUROPE | FLORIDA |
| GREECE | GREEK ISLES | HAWAII | ISTANBUL |
| LONDON | MEDITERRANEAN | MEXICAN RIVIERA | MEXICO |
| NEW YORK | NORWAY | PANAMA | PUERTO RICO |
| RUSSIA | SAN JUAN | SCANDINAVIA | SOUTH AMERICA |
| STOCKHOLM | TAHITI | SPECIAL | SPECIAL RATES |
| HONEYMOON | WEDDING | ANNIVERSARY | VACATION |