Hedonism Resorts ** SuperClubs Resorts
All Inclusive Resorts ** All Inclusive Vacations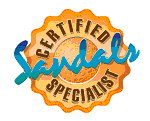 AllInclusive-Resorts.com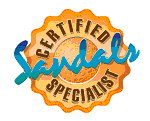 A Salty Dog Cruise and Travel Company
"THE PLACE" to book your vacations!!
---

---
CLICK HERE TO REQUEST
YOUR SUPERCLUBS RESORT
PRICE QUOTE.


---
HEDONISM RESORTS
WELCOME TO HEDONISM II

The Super-Inclusive® difference. At Hedonism II, all meals, drinks, activities and entertainment are included and tipping is simply not permitted.

It must have been something in the water. Because from the moment Hedonism II's gates opened twenty-five years ago, it's been the most widely recognized, and notorious, resort in the world. Words really can't quite describe the thrill of actually being here. It's the ultimate guilty pleasure, only without the guilt. A real life Garden of Eden.


Situated on the tip of legendary Negril Beach, life at Hedonism II centers around two private stretches of beach: One nude. One not. Both fantastic. It's a big part of what makes the spirit of Hedonism II so enjoyable.

The Super-Inclusive® difference. At Hedonism II, all meals, drinks, activities and entertainment are included and tipping is simply not permitted.
What's Included?
At Hedonism Resorts virtually everything you can eat, drink & do is included in one simple, upfront price with no tipping allowed. So, leave your wallet behind (you may not have a pocket to carry it in). But, bring a healthy appetite for great food and uninhibited fun at one of the most infamous party resorts ever created!

Sumptious Cuisines in a variety of dining options
Deluxe Accommodations
Ulimited Drinks including top shelf brands
Land & Water Sports
Daily Activities
Nightly Entertainment
Roundtrip Airport/Hotel Transfers
& so much more!
Remember: Hedonism Resorts feature fully equipped fitness centers and an array of Spa services and facilities (at an additional cost).

Sleep in. Stay up late. Give up counting calories. Have a drink before noon. Give up mineral water. Dine in shorts. Talk to strangers. Don't make your bed. Go skinny dipping. Don't call your mother. Let your hair down. Don't pay for anything. Don't leave a tip. Be your beautiful self in spectacular Negril, Jamaica.

Hedonism is a sandbox for your inner child, nourishment for the mind, body, spirit and soul. Pleasure comes in many forms. Choose one. Or two. Or more. And with absolutely everything included in one upfront price you never have to think about money. Not even tips. Just what to do next. And when.


---
CLICK HERE TO REQUEST
YOUR SUPERCLUBS RESORT
PRICE QUOTE.


---
Sandals and Beaches Resorts


---
We are affiliated with the one of the largest agencies in the world with independent agents located throughout the United States. We specialize as a major cruise and travel agency and our clients are worldwide. We have computer access to hundreds of group sailings and resorts at discounted rates that we pass on to our customers. Following are some of the Cruise Lines that we offer to our clients: Carnival Cruise Line, Princess Cruises, NCL Cruise Line, RCCL Cruise Line, Costa Cruises, Holland America, Cunard, Celebrity Cruises, Norwegian Cruises, Crystal, Royal Caribbean, Disney Cruise Line, Windstar, Regent. Let us help you plan your next vacation cruise, birthday cruise, wedding cruise, honeymoon cruise, anniversary cruise, graduation cruise, spring break cruise, holiday cruise, Valentine cruise, or just cruise cruise. Here are some of the cruise locations that we can help you plan cruises for: Alaska, Hawaii, Mexican Riviera, Baja, Panama Canal, Southern Caribbean, Eastern Caribbean, Western Caribbean, Trans - Atlantic , Europe, Mediterranean, Baltic Sea, Scandinavian, Holy Lands, Greek Islands, South American, Canada.
---
Following are some of the vacations we offer:
SUPERCLUBS, THE CARIBBEAN'S ONLY SUPER-INCLUSIVE RESORTS, HAS A RESORT THAT'S JUST RIGHT FOR YOU! BREEZES, ROOMS, AND HEDONISM. It's luxury. It's active. It' s a little wicked. When SuperClubs created the totally all-inclusive vacation concept, they changed the face of the travel industry overnight. In one skillful move, and focused the world's attention on a friendly, hospitable island where lush gree n mountains sweep into the crystal waters of the Caribbean. They set out to provide a vacation experience unlike anything anybody had ever seen before. From the world's best land and water sports, including golf and scuba, to candle lit dinners and moonlight strolls along powder-soft beaches.

ULTRA ALL INCLUSIVE RESORTS ARE SANDALS FOR COUPLES ONLY, and BEACHES RESORTS FOR EVERYONE. Sandals Resorts on Jamaica: Sandals White House, Sandals Montego Bay, Sandals Royal Caribbean, Sandals Negril Beach, Sandals Carlye Inn, Sandals Grande Riveria Beach Villa & Golf Resort in Ocho Rios. Sandals Resorts on Antigua: Sandals Antigua. Sandals Resorts on St. Lucia: Sandals Regency LA TOC Golf Resort & Spa, Sandals Halcyon, Sandals Grande St Lucian Beach; Sandals Resorts on Bahamas: Sandals Royal Bahamian Resort, Sandals Emeral Bay.

Beaches Resorts on Jamaica: Beaches Negril, Beaches Sandy Bay, Beaches Boscobel: Beaches Resorts on Turks and Caicos: Beaches Turks and Caicos Resort and Spa.
---
Visit our other web sites
---
Visit our other web site @ www.CruiseSaltyDog.com for more details and our cruise booking form.


California Seller of Travel CST# 2036509-50
© Copyright 2011 Salty Dog Cruise and Travel. Many of the photos and descriptions are courtesy of Sandals and Beaches.
| | | | |
| --- | --- | --- | --- |
| SANDALS RESORTS | BEACHES RESORTS | CELEBRITY CRUISES | COSTA CRUISES |
| DISNEY CRUISES | HOLLAND AMERICAN CRUISES | NORWEGIAN CRUISES | |
| PRINCESS CRUISES | REGENT CRUISES | CARNIVAL CRUISE LINE | ROYAL CARIBBEAN CRUISES |
| MSC CRUISELINE | SEABOURN | WINDSTAR CRUISES | |
| ACAPULCO | ALASKA | AMSTERDAM | ATHENS |
| AUSTRALIA | BAHAMAS | BALTIC | BARBADOS |
| BERMUDA | CANADA | CANAL | CARIBBEAN |
| COPENHAGEN | DENMARK | EUROPE | FLORIDA |
| GREECE | GREEK ISLES | HAWAII | ISTANBUL |
| LONDON | MEDITERRANEAN | MEXICAN RIVIERA | MEXICO |
| NEW YORK | NORWAY | PANAMA | PUERTO RICO |
| RUSSIA | SAN JUAN | SCANDINAVIA | SOUTH AMERICA |
| STOCKHOLM | TAHITI | SPECIAL | DISCOUNT |
| HONEYMOON | WEDDING | ANNIVERSARY | VACATION |
---